Info
Location
We are located…
In the office building, known as "former Tobačna" in Tržaška 2 in Ljubljana. Our offices are located in the 2nd floor at the eastern part of the building. The office building from outside looks like this: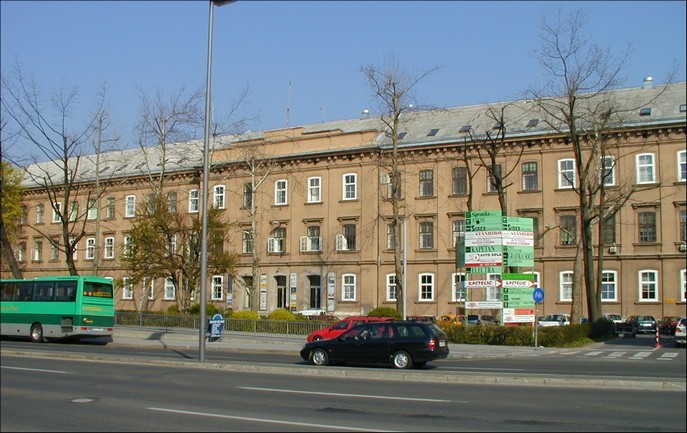 GPS coordinates: 46° 2' 50.31'', 14° 29' 35.18''
How to reach us

By car

on the ring road around Ljubljana, select the exit: Ljubljana-West. Thus you will reach the Tržaška road, where you move towards the city center. Keep driving about 2 km to the end of Tržaška road. On your left you will see a brown office building that is your destination: Tržaška c. 2.
By bus

You reach the office building Tržaška c. 2 by city bus No.1 going from the city center in the direction »Mestni log« and No. 6, direction: Dolgi most. Station where you exit is, "Tobačna".
By train

From the main railway station either you take a taxi or ride the city bus. To go by bus, take a walk to the train station "Bavarski dvor" on Dunajska road, enter the bus No. 6, direction: »Dolgi most« and exit at the station: »Tobačna«.
By plane

The easiest and the cheapest way to arrive from the main Slovenian airport Brnik (Ljubljana Jože Pučnik) is by a taxi transfer. The transfer waits for their guests in front of the main entrance of the airport building. You may be delivered directly to the door of our office building: Tržaška c. 2, Ljubljana.
Document Actions